Opus are a Skills for Care Endorsed Provider and accredited by the Royal Pharmaceutical Society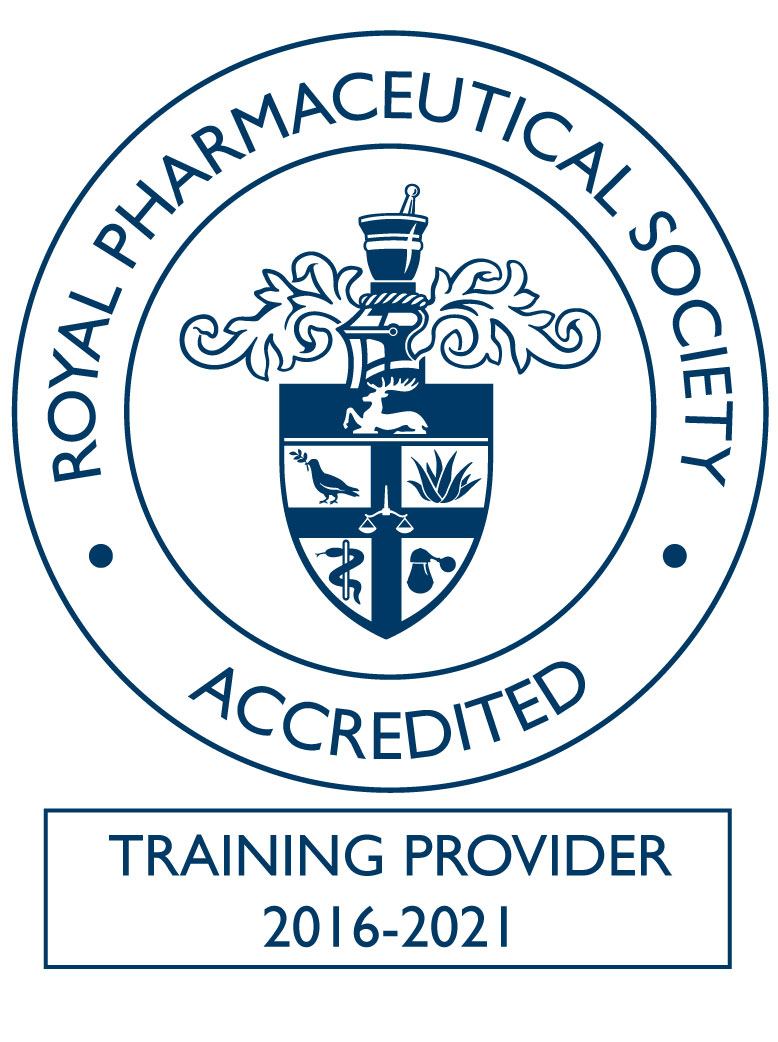 Find Your Perfect Medicines Training Course
Simply select your organisation type below or browse the menu above to see all the medicines training courses we have for you and your staff.
Accreditations and Industry Standards
Opus courses are in line with current legislation and best practice guidance to give you peace of mind.
All of our courses are accredited by the Royal Pharmaceutical Society.
Our courses are in line with recommendations and guidance issued by the Care Quality Commission in England, Care Inspectorate in Scotland and CSSIW in Wales, as well as NICE guidance.
Our children's courses are designed to comply with Ofsted guidelines, and our schools courses are in line with the Supporting Pupils guidance.
Medicines Training How You Like It
Our bespoke training allows you to tailor courses to your exact requirements, delivered in any of our three formats.
On-Site
Face to Face
Our trainers are locally-based pharmacists, delivering courses to groups of ten or more learners at your venue.
As experts in medicines training, our trainers can answer your queries at the time of learning. Certificates are issued promptly following the completion of the course.
Online
e-Learning
Available online, our e-learning courses enable your staff to study at their own pace and receive their certificates immediately following a multiple choice assessment.
Our unique 'Ask the Pharmacist' feature provides additional support and guidance for your staff and will answer any questions that arise.
Paper Based
Distance Learning
Our training workbooks will be delivered to your door, ready for self-paced study.
The interactive workbooks contain activities, case studies and exercises for your staff to complete. Certificates are issued once our qualified pharmacist assessor receives your completed workbook assessment.
Opus Medication
Audits and Policies
Conducted by our pharmacists, our Medicines Audits help ensure your medication handling processes are in-line with Care Quality Commission guidelines.
We also offer comprehensive and easy-to-read policies and procedures for a full end-to-end service.
Cost Effective Training
We are the experts with a proven track record in providing you with the cost-effective training and support you need
Cost Effective
Training
Whether it's for an individual or a team, our medication courses can be tailored to suit your budget, group size and time requirements.
Knowledge
and Experience
Our team of skilled pharmacists have over 100 years' combined experience, training over 100,000 staff... there's no problem we can't solve!
Avoid Errors
and Risk
We continually review and update our course content to meet current requirements. Our medication training courses help staff identify areas of risk.
Training How
You Like It
Delivered face to face for groups of 10+, online or via self-study distance learning workbooks, we have a course to suit your needs.
Thank you for your very informative, engaging training yesterday on Admin of Meds. We had very positive feedback from those who attended and it's great that we now have more staff who are able to administer medicines…
Just wanted to say how much our staff enjoyed their learning experience last week. I am sure we will be in touch about further courses.
The training given by [Opus] made the afternoon very enjoyable. We all feel the course was excellent and all the staff expressed how interesting, useful and informative it was.
Opus Pharmacy Services deliver the administration of medicines courses for our schools and the feedback is very positive. Any queries are promptly responded to and comprehensive and clear guidance is always provided.
I would highly recommend Opus to all care providers... They are very well informed and have the up to date knowledge….Overall Judith and her Team do an excellent job.
[The training] has been well received by staff and feedback has been very positive both in terms of the relevance of the course content and the delivery of the course materials by the Opus pharmacist trainers…I would recommend Opus as a training provider.
Big thank you to Opus for all the support provided to us as a school, it has opened our eyes to reviewing our medication management across the school and developing better practices to best meet the needs of our children.
The feedback I received [from staff] regarding the trainer was fantastic. The staff commented how informative she was and feels it is the best medication training they have ever received.
Can't thank you enough for all your help. You have been invaluable.
I would [also] like to express our thanks for the excellent, relevant training which was very well received by our staff team.
…we are always guided by [Opus] when it comes to medication. You are the expert and held in very high esteem within our organization.
I just wanted to say thank you for the Audit report- I found the Audit process very helpful and discussing our current practice and further developments with you was very worthwhile.
Thank you very much for the policy, it is outstanding and I would not have been able to produce anything like it.
I have found the workbooks to be the most pragmatic and cost effective solution to ensuring that large staff teams all get the basic training they need. Opus ensure that the books are delivered swiftly, the content is applicable to our needs and the accreditation last two years and in Royal Pharmaceutical Society approved. The exam based approach also ensures that staff take the information on board and are required to meet set standards before being accredited. This gives me peace of mind that staff have everything they need to know to support and keep our learners safe.
Thanks for all the help we have had with our training – over the last three years since we have been using your training regularly (and ensuring all care staff have done the face to face course as well as the e-learning at least once) our medicines errors have dropped to almost zero.
Our Clients
NewOne